Over the past few years, Zoom has quickly become one of the staple solutions in the world of video conferencing. What a lot of people don't know about Zoom is that there's a dedicated business VoIP solution named Zoom Phone which can offer great business services, while also integrating some very impressive and helpful features as well.
But is Zoom Phone worth it for your business? We decided to create a guide where you can learn more about Zoom Phone, the features that it provides, and how it can actively help you and your business.
Understanding Zoom Phone?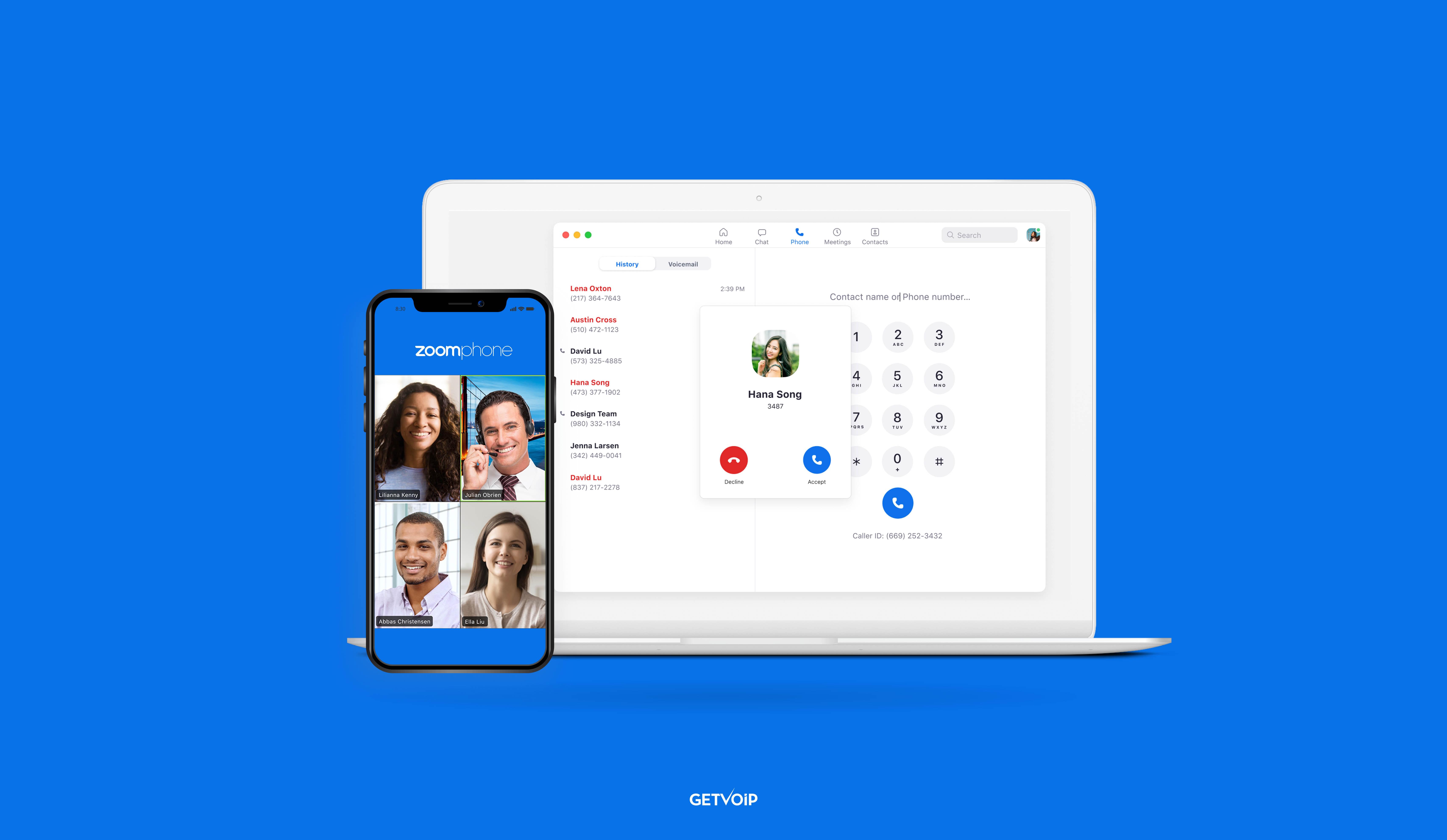 Zoom Phone is a professional, cloud-based solution for businesses. What it does is it helps you call anyone in your client list. Unlike the regular Zoom installation, this version doesn't have any video. Despite that, it does include pretty much all the necessary phone system features. That makes it similar to a landline phone for your business, but it's a lot more reliable since you can access it from the internet at any given time.
Moreover, Zoom Phone can easily transform your call into a meeting if you want. It's even possible to invite other people to the call/meeting as you go along. This versatility is what makes Zoom Phone stand out, while still delivering a very good experience for all users. You can also have message and audio conference rooms and switch to video as you see fit. The software also receives updates very often, which helps enhance it and push the experience to the next level.
Who is Zoom Phone designed for?
The main audience for the Zoom Phone is small businesses. The app was created to help provide them a higher quality telecom experience, all with adequate cloud support. It's possible for any small business to receive and send calls quickly, while also turning that conversation into a meeting on the spot. The cloud system on which Zoom Phone is built upon offers great reliability and support, while also bringing in the efficiency and quality that everyone would expect from the system.
If you have a regular PSTN system, the simple fact that you dial via a landline can take a lot of time and effort. You must install the right wiring and hardware. Not only that, but the call rates are very high too, which further adds to the challenge of this system. With help from Zoom Phone, you just need an internet connection. There's no need for any complicated wiring or hardware.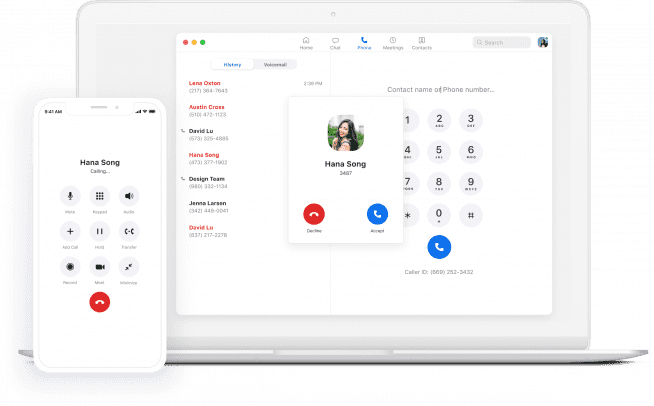 In fact, Zoom Phone offers unlimited calling in Canada and the US, all without having to worry about any fees. This service is scalable, very easy to use, flexible, and affordable. That's why upwards of 61% of questioned businesses are looking to implement VoIP services instead of using older, less reliable systems.
Zoom Phone also includes some out-of-the-box features that are extremely helpful. Things like call recording, management solutions, and routing calls can really help speed up the process while delivering a more detailed and comprehensive experience. On top of that, with help from Zoom Phone, you can avoid expensive hardware, instead, you rely on their high uptime and multiple servers designed to keep the service open 24/7.
Virtual Phone Numbers
A solution like Zoom Phone also helps you establish a virtual phone number. What this feature does is it allows you to appear local to the audience, something that generates more conversions and which makes your business more appealing to local residents.
However, Zoom Phone also helps you create a toll-free number. This allows you to showcase a national presence. Potential customers will appreciate this more since they believe your business is larger, and thus it's more reliable when compared to others. Zoom Phone doesn't have direct inward dialing for now, but it will be available at some point in the future, with the developers confirming this in a recent interview.
Pricing
Zoom Phone comes with 2 different plans, but they just have a specific pricing structure based on what you need. You have metered calling, which is $10 per month, per extension/user. Or you can choose unlimited Canada and US calling, which is $15 per month/extension/user.
The metered calling option is great for smaller businesses since not all SMBs need such a service all the time. The metered plan allows you to pay only when needed, without having to worry about any issues. However, if you have a call center or an enterprise that needs to reach customers often, the unlimited calling option is better. You just pay the cost per user, and then every user can have unlimited calls.
Some features are included in both plans. Extension to extension dialing, voicemail transcriptions, auto attendant and IVR tools, call recording, mobile and desktop apps, secure HD audio, and call routing are all a part of both plans. Moreover, the Zoom app can be used for VoIP calls, group meetings, conferencing, messaging, video, or just voice, depending on the situation. Since this is a subscription-based system, you can easily optimize it and adapt it to your needs. That alone makes it incredibly powerful and reliable.
Should you use Zoom Phone?
Based on our experience, Zoom Phone is a versatile and very professional VoIP tool. It's also very affordable, something that truly makes it stand out. The fact that it's SMB friendly while also bringing a simple interface does make it stand out. Zoom has servers all over the world, so they have the geo-redundancy needed to ensure everything is working exactly the way you expect. On top of that, this is one of the few services out there that have an uptime guarantee.
While Zoom is known for its video services, this audio-focused service is just as good. The audio quality is excellent, and you can fully customize your calls without a problem. It's a great idea to give it a try, and then you can choose which plan suits your needs the most!